This is from the Sunday Times of September 2nd, 2012. ND is a member of our batch.

Wesley College honours past cricketers at gala reunion
A celebration of the contribution of Wesley College, Colombo, to society and a gala reunion will be held by the old boys of the school from September 6-9.
The event will emphasise the role the school has played in moulding the lives of its students with special emphasis on past cricketers.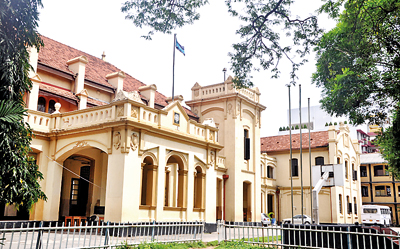 The celebrations will begin with a special school assembly presided over by Principal Dr. Shanti McLelland, a past Wesleyite, on September 6. The Principal and staff will lead the old boys in procession to Highfield Hall where they will join the Chairman of the Methodist Church, Rev. Dr. A.W. Jebaneson, Chaplain of the school, past teachers and guest speakers representing old boys in Australia, Normal da LaHarpe; United Kingdom, Europe and United States of America, Wimal de Silva; and Sri Lanka, Edmund Dissanayake.
Thirty-two past Wesley 1st XI cricketers who have completed 50 years since representing Wesley will be felicitated with the award of a specially-designed Double Blue Scarf.

Dr. Nihal Amerasekara,

a distinguished past Wesleyite domiciled in the UK will be awarded a special plaque for his untiring and dedicated services as Editor of the 'Double Blue International' website. Two loyal ground staff members, Vincent Perera and Charlis, with over 30 years of service to the school, will be honoured with the award of plaques.
On September 7, a banquet will be held at the Galle Face Hotel, with those who played for Ceylon/Sri Lanka being honoured that evening together with the Editor of the book, 'Wesley's Cricket History 1982 -2012', Jeremy Brohier, a past cricketer and past President of the Old Wesleyites Sports Club. The first copy of the book will be presented to President Mahinda Rajapaksa at a separate ceremony at the President's Office by the President's uncle, D.M. Rajapaksa, a past Wesleyite who also represented the 1st XI at cricket in 1916.
On September 9, a cricket match has been organised at Campbell Park which will be followed by a social at the Old Wesleyites' Sports Club adjoining the Pavilion with its refurbished old railway car as the centrepiece.